Moving
What does a premium service provider for events do if it cannot find a system with which components and technology can be transported safely yet flexibly? It develops its own that fully meets its requirements: Cargo Cart.
Flight cases and pallets have shaped the construction of events for decades. with all of their advantages – and many problems: pallets offer little stability; standard cases are not flexible enough. The patented Cargo Cart transport system has been providing relief since 2002, making event logistics easier, faster and more flexible.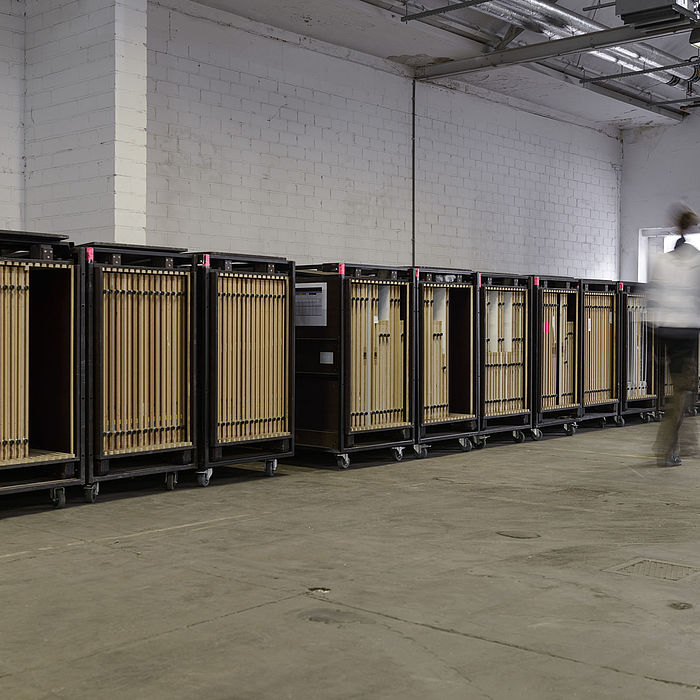 tailor-made
The Cargo Carts have a uniform, outer dimension matched to the size of a truck. The carts can be easily pushed onto the loading area and don't have to be tipped or rotated so that 'playing Tetris' when loading has finally come to an end.
Inside, they are, however, anything but 'standardised' and offer space for every application and transport purpose.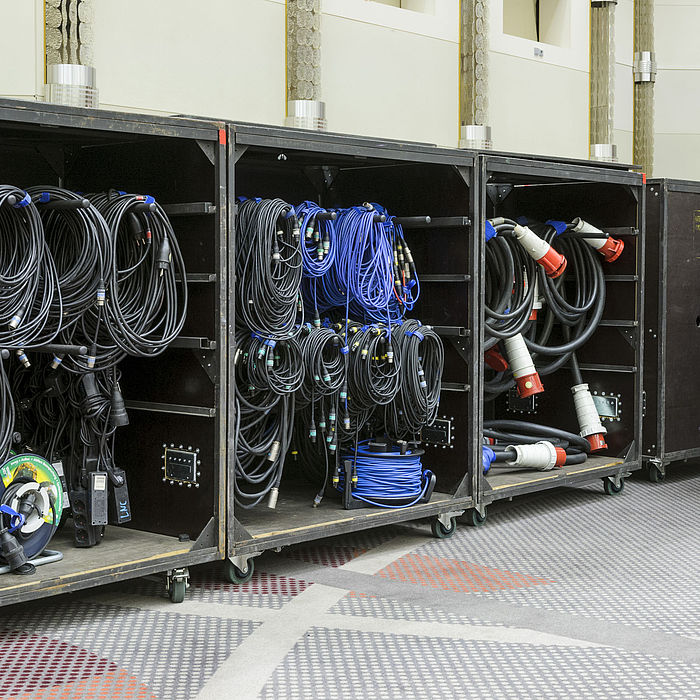 modular
Whether rigging material or speakers, whether floodlights or cables – everything has a safe spot in the Cargo Carts.
Because the modular interior can be adapted easily to every application. Cable or lamp trays, shelves or chutes with individual compartments can be put to various uses – just as you need it for each project.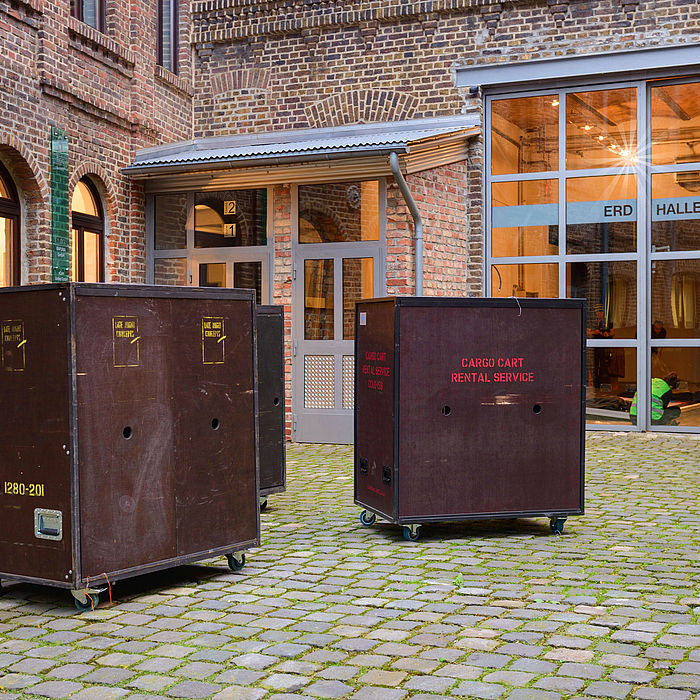 flexible
So that you can enjoy even greater flexibility, the Cargo Carts are available in two versions. Cargo Cart 1.0 is a closed system with rear walls, side walls and 'lid' designed for the transportation of event and trade fair equipment.
Cargo Cart 2.0 is completely open and provides plenty of space for bulky materials or furniture. And the Connection Kit allows you to easily connect two carts together – when 'true size' is required.